(Anzenchitai - Anzenchitai II)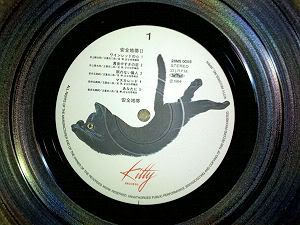 Genre: Pop Rock/New Wave
Released: May 1st, 1984
Region: Hokkaido, Japan
Label: Kitty Records
Catalog #: 28MS-0055
Format: 12" LP
Bitrate: 320 kbps
tracklist
A1. ワインレッドの心
A2. 真夜中すぎの恋
A3. 眠れない隣人
A4. マスカレード
A5. あなたに
B1. ・・・ふたり・・・
B2. 真夏のマリア
B3. つり下がったハート
B4. ダンサー
B5. La-La-La
There really isn't enough I can say about this album or 安全地帯 in general. They definitely aren't underrated in their native land - founder and lead vocalist/guitarist/songwriter of the band
玉置浩二
has an active and successful solo career even - but I'm 100% certain they're WAY underrated everywhere else(
especially here in the States.
)
They're easily one of the best pop rock groups to ever come out of Japan in the 1980's, and they pretty much helped define that era, much like Duran Duran did in the west. The stuff they released pre-1990 was their best in all, IMO.
This is their second full album and is considered their best due to its singles, with which I'd agree if I didn't love their debut so much as well. I recommend this album to anyone who likes catchy hooks and memorable guitar-centric pop songs that OOZE 80's charm.
Bought it online from Record Relics.