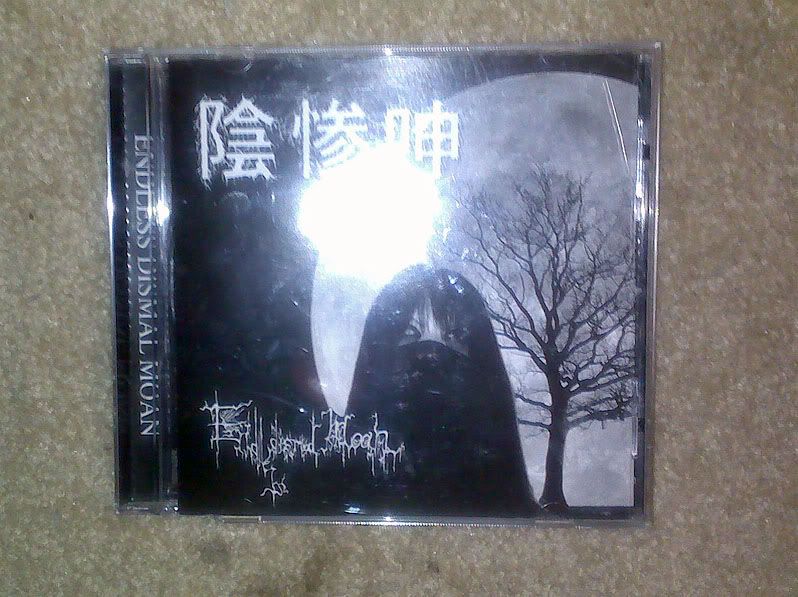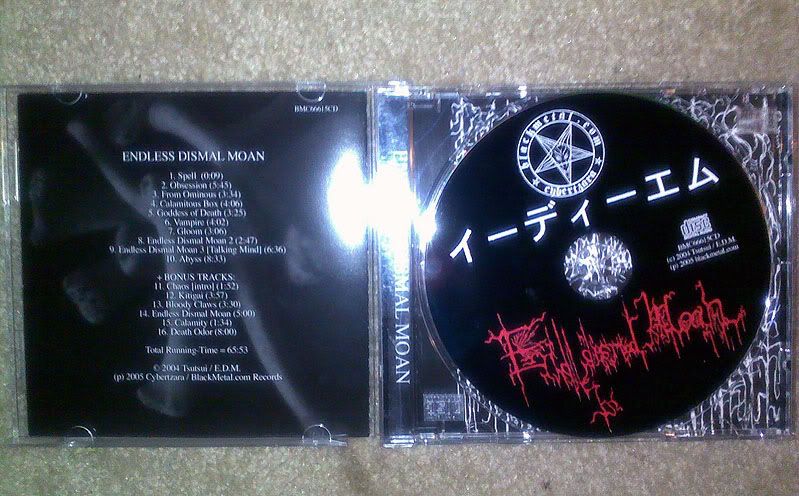 Genre: Black Metal
Released: 2004
Region: Japan
Label: BLACKMETAL.COM Records
Catalog #: BMC66615CD
Format: CD
Bitrate: 320 kbps
tracklist
01. Spell
02. Obsession
03. From Ominous
04. Calamitous Box
05. Goddess of Death
06. Vampire
07. Gloom
08. Endless Dismal Moan 2
09. Talking Mind [EDM3]
10. Abyss
11. Chaos [intro]
12. Kitigai
13. Bloody Claws
14. Endless Dismal Moan
15. Calamity
16. Death Odor
17. Outro
EDM's stuff is pretty well-known among black metal fans because he's one of the few Japanese black metal artists out there to really touch ground with fans internationally, but overall he's still very underrated and it's a shame he's not around to make more stuff.
This is EDM's first full-length album and, like Chaos9's other stuff, it's creepy and ripe with violent atmosphere and intensity. Recommended for black metal fans and fans of dark, emotive rock music in general.
Bought from Amoeba Music.