(Seiko Matsuda - Precious Moment)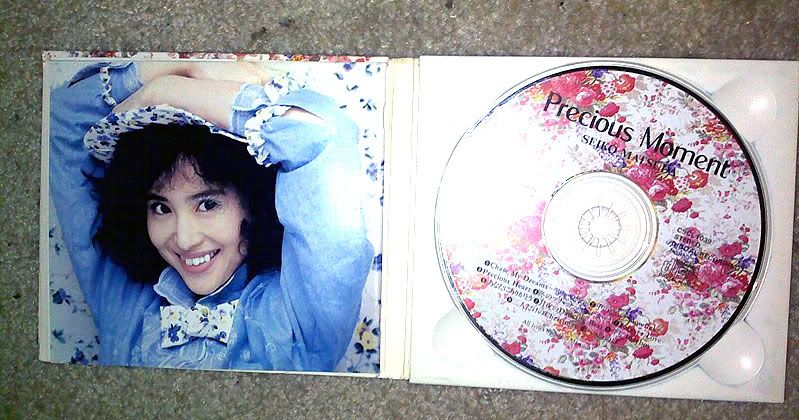 Genre: Pop
Released: 1989
Region: Fukuoka, Japan
Label: CBS/SONY
Catalog #: CSCL 1039
Format: CD
Bitrate: 320 kbps
tracklist
01. Chase My Dreams ~ 明日へのStep
02. 手のひらのSnowflake
03.
Precious Heart
04. 冬のマリーナ ~ 潮風に乗せて
05.
Forever Love
06. あなたにありがとう
07. 月夜のDancing Beat
08. 今も、Playboy
09. 二人だけのChristmas
10. バラ色の扉
Following this blog you'll realize I've got a soft spot for pop music, especially 80's pop, and if it's from Japan that tends to be an even bigger plus. This CD's a good example of 80's idol pop from Japan. Infectious, catchy melodies in mid-tempo chart toppers.
I haven't heard anything she released after this, but I've seen her in the top 20 portion of a top
50 list of best-selling Japanese artists of all time
, so she must be well-loved over there. She's underrated in the west, though! ;)
Bought from Amoeba Music.