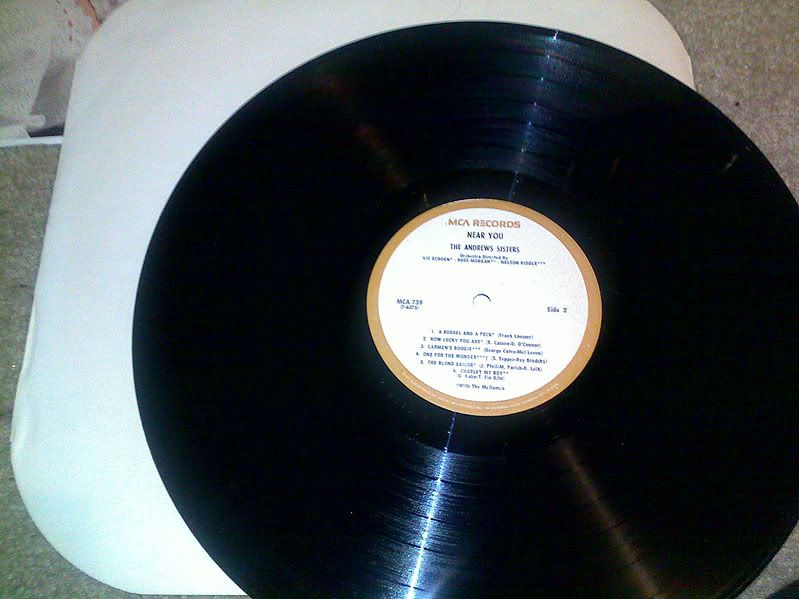 Genre: Pop/Jazz
Released: 1957
Region: Minnesota
Label: Vocalion
Catalog #: VL-3611
Format: 12" LP
Bitrate: 320 kbps
tracklist
A1. Near You
A2. I Don't Know Why (I Just Do)
A3. Sing A Tropical Song
A4. Daddy
A5.
I Love You Much Too Much
A6. She Wore A Yellow Ribbon
B1. A Bushel And A Peck
B2. How Lucky You Are
B3.
Carmen's Boogie
B4. One For The Wonder
B5. The Blonde Sailor
B6. Charley My Boy
If you like old vocal pop and don't know the Andrews Sisters, you're really missing out. These girls were notorious for their upbeat, quirky, infectious pop tunes and friendly personalities. They collaborated with a lot of popular singers of the time, such as Bing Crosby and Danny Kaye.
I'm not sure if this is an official full length of theirs or a compilation, but either way, it's a wonderful listen if you're into this kinda stuff.
Bought from Amoeba Music.