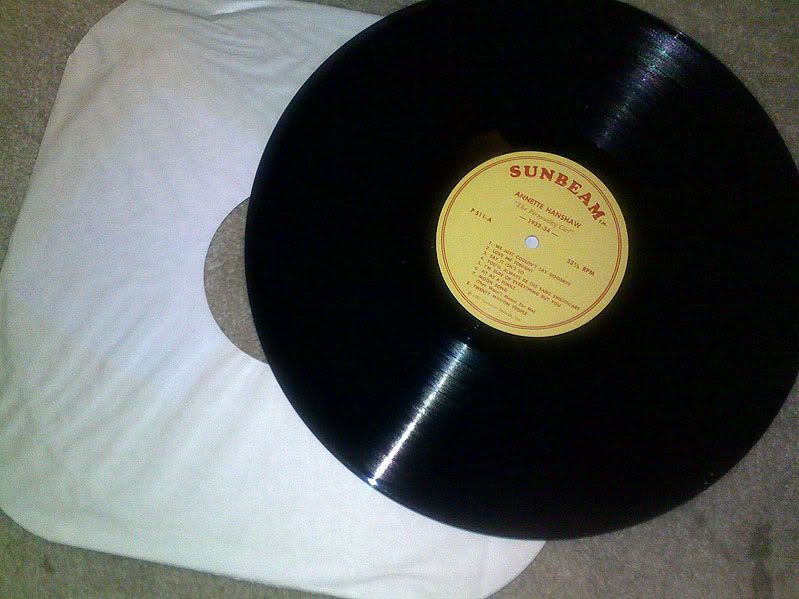 Genre: Jazz/Pop
Released: 1981
Region: New York, NY
Label: Sunbeam Records
Catalog #: P-511
Format: 12" compilation
Bitrate: 320 kbps
tracklist
A1.
We Just Couldn't Say Goodbye
A2.
Love Me Tonight
A3. Say It Isn't So
A4.
You'll Always Be The Same Sweetheart
A5.
I'm Sure Of Everything But You
A6. Fit As A Fiddle
A7. Moon Song (That Wasn't Meant For Me)
A8. Twenty Million People
B1.
I Cover The Waterfront
B2. Sweetheart Darlin'
B3.
Don't Blame Me
B4.
It's The Talk Of The Town
B5. Give Me Liberty Or Give Me Love
B6. Sing A Little Low-Down Tune
B7. This Little Piggy Went To Market
B8. Let's Fall In Love
Easily one of the most criminally underrated jazz pop singers of the 30's and 40's, New York native Annette Hanshaw topped charts in her prime and then abruptly retired from music to live out the rest of her days in comfort with her family.
The day I first heard her voice(
in a FANTASTIC song called "Daddy Won't You Please Come Home?" that I heard on the soundtrack for Bioshock 2
) I fell instantly in love with her soft, mature tone, silky vibrato and charming personality, and I've been listening to her daily ever since. She put her own unique spin on every song she did, and when the differences weren't much stylistically her voice alone was enough to turn anything into gold.
This here is a compilation of many(
but not all
) of her very best singles and if you've ever planned on giving this kind of music a try, I can't recommend this little lady enough.
Bought from a seller on eBay.