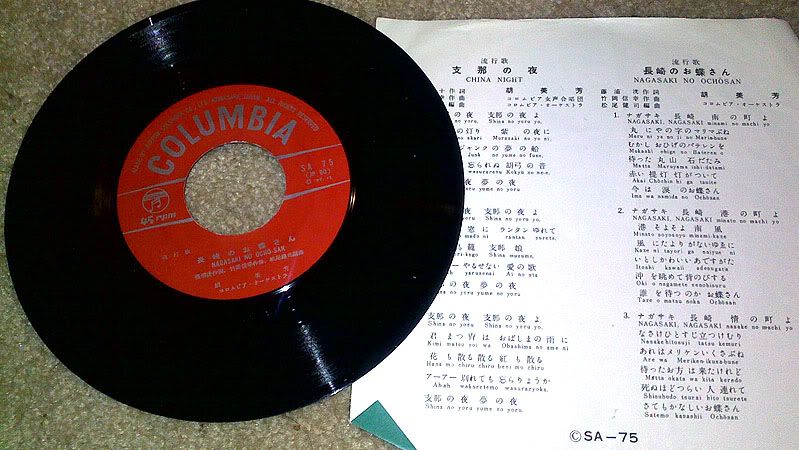 Genre: Pop/Jazz/Folk
Released: 194?
Region: WA/MN/OK/JP
Label: Decca/King/Columbia
Catalog #: 9-23484/K8505/SA-75
Format: 7" Single
Bitrate: 320 kbps
BC&TAS tracklist
A. Don't Fence Me In
B.
Pistol Packin' Mama
EB tracklist
A. Embraceable You
B.
Night and Day
HW tracklist
A.
支那の夜
B. 長崎のお蝶さん
I bought a few pre-50's 45s and 78s on vacation, and since they're such small uploads I figured I'd up a few of them in bulk. Here are two 45s by three not-so-underrated American artists for their time, and one not-so-underrated Japanese artist for her time and in her native land, but I feel like music from 1900-1948 has grown almost completely forgotten over the years and it neeeeeds greater appreciation.
Bought from Amoeba Music.