(Kagrra - Nue)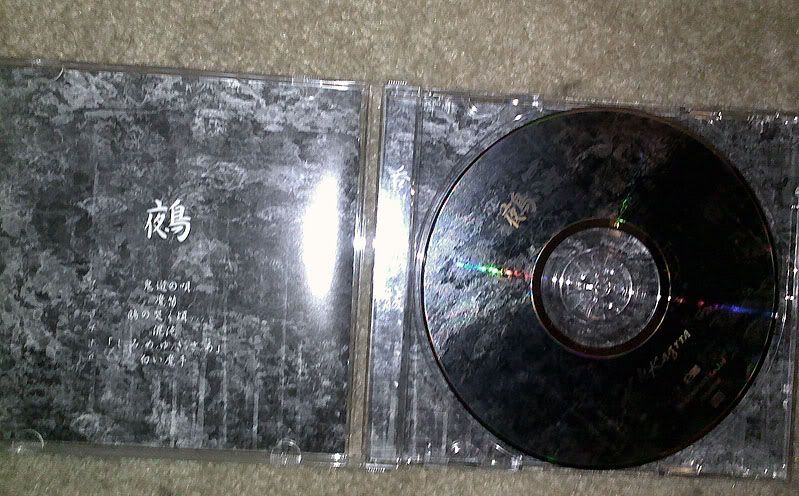 Genre: Alt Rock/"Neo-Japanesque"
Released: 2000
Region: Hokkaido, Japan
Label: PS Company
Catalog #: PSTA-0016
Format: CD
Bitrate: 320 kbps
tracklist
01. 鬼遊の唄
02.
魔笛
03. 鵺の哭く頃
04.
混沌
05. し,み,め,ゆ,き,さ,あ
06. 白い魔手
I knew I had to post some Kagrra in memory of Isshi, their vocalist, as soon as I heard the bad news, but it's taken me a few days to get settled.
Hopefully you guys have heard them and know what a tragedy it is to have lost such an excellent voice, but if you haven't, I highly suggest you give them a try. They were one of the most interesting, unique, and stand-out of all the visual bands to come out this past decade and they're not something to have missed out on.
Bought from Amoeba Music.