(Kazuki Kosakai - Someone Like You-Anata ni Nitajin-)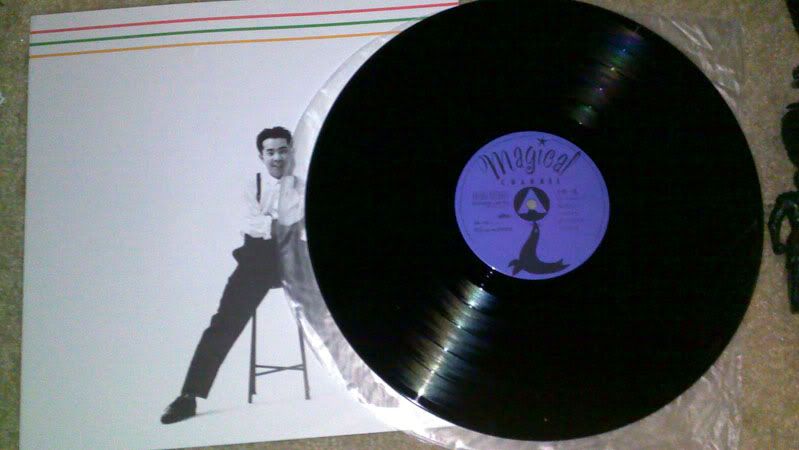 Genre: Pop
Released: August, 1987
Region: Chiba, Japan
Label: FOR LIFE RECORDS
Catalog #: 28K-135
Format: 12" LP
Bitrate: 320 kbps
tracklist
A1. ミュージカル・ナイト
A2. 縁は異なもの
A3. マンネリな夜
A4. 愚かなり我が恋
A5. かりそめの夏
B1. 花咲き初めし宵なれば
B2. マダムとの散歩
B3.
ムーンライト・シィンギィング
B4. アナザーディ
B5. ムーンライト・スキップ
This poppy little gem of a record was apparently the debut musical outing of Japanese comedian and talent "Kazuki Kosakai". Sort of ballroom-pop-ish stuff. I really love track 1 on side B, very smooth and loungey.
I haven't had the free time to spin it more than once yet, but old 80's pop records like these get the most downloads on this blog so I figured I'd post it here anyways and give it a more focused listen in the near future. :)
Bought from Amoeba Music.