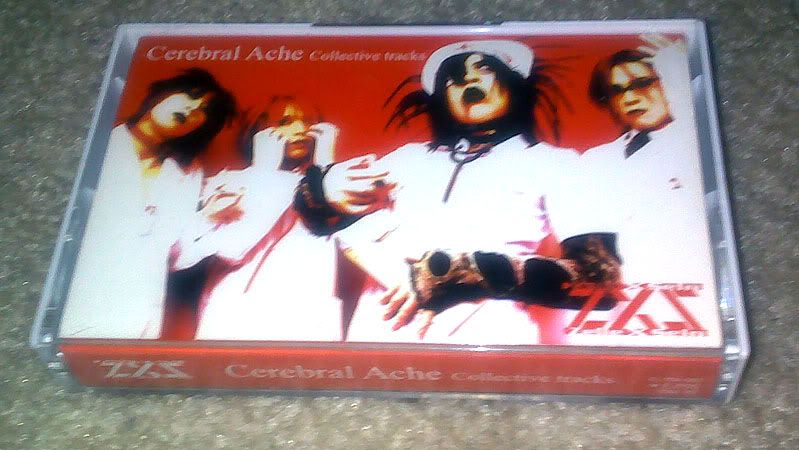 Genre: Alt Rock/Industrial Rock/Metal
Released: August 30th, 2000
Region: Osaka, Japan
Label: ?
Catalog #: ELTN-001
Format: Cassette
Bitrate: 320 kbps
tracklist
A1. bio feed-back
A2. 蟻
B1. KARMA
B2. 麻薬ノ破片
VK band ZXS' fourth and longest-playing demo tape, released about 7 months after
their first album.
If you know these guys, you know what to expect. I love this tape.
This is also the last bit of ZXS merch I have in my collection that isn't a VHS. :(
(
I really need to pick up Cure one day!
)
Bought from a vk merch seller.