(PooL - ASIA no SYMBOL)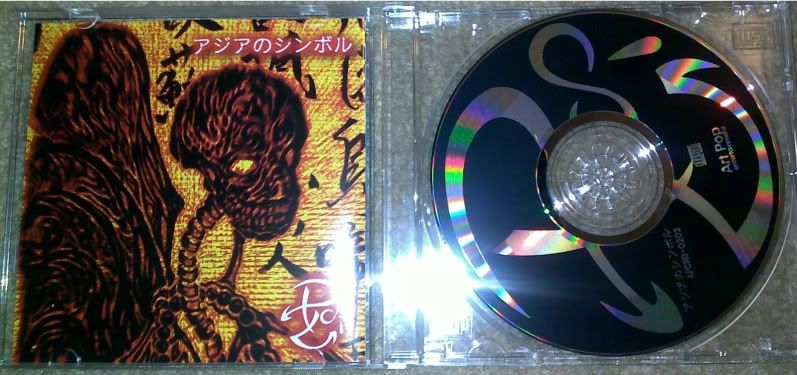 Genre: Alt Rock
Released: August 1st, 2002
Region: Japan
Label: Art Pop
Catalog #: APCRD-0202
Format: CD
tracklist
01. POOLISH
02. 信度 5
03. 白船
04. 色とりどりの答え
05. 揺ゆ狷
06. symbol
One of the most interesting alternative rock bands in visual kei, and by far one of the most underrated. I remember discovering these guys while I was scouring WinMX in late 2002 or so and falling completely in love.
Memorable riffs from タイト(
who's known now as ケッチ in KYOKUTOU GIRL FRIEND
) on guitar, fantastically unique, quirky and somewhat seductive vocals from singer シャカ(
now in Miss Jelly Fish, and Acmahead before that
) and you also have ティル from lab./LAB. THE BASEMENT on bass. He co-wrote one of the CD's best tracks(
symbol
) with シャカ. This CD was, unfortunately, the only thing they released that ever had more than 3 tracks.
One of my favorite indie visual kei albums and bands.
Bought from a vk merch seller.