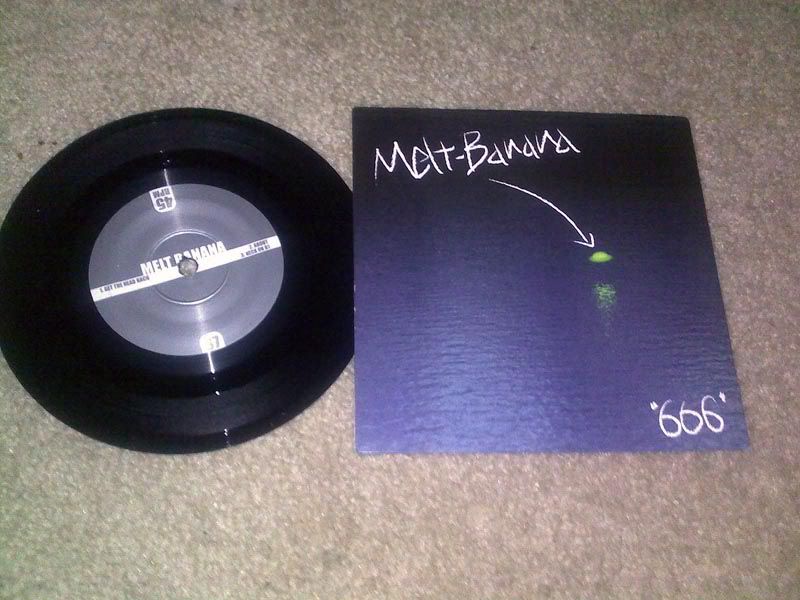 Genre: Punk/Noise
Released: September 1st, 2002
Region: Tokyo, Japan
Label: Level Plane Records
Catalog #: LP-37
Format: 6" Single
tracklist
A1.
Got the Head Back
B1. About
B2. Neck on B1
If you're familiar with Melt-Banana, this little record contains a few short and expectedly awesome tracks that sound like they were scraps from the Cell-Scape studio sessions.
If you're not familiar with Melt-Banana, they're one of the most well-respected noise punk groups in the world, Japan or otherwise, and you're in for a treat. Snag this, then go snag Charlie, Cell-Scape, and Bambi's Dilemma, and then everything else.
Bought from a seller on eBay.