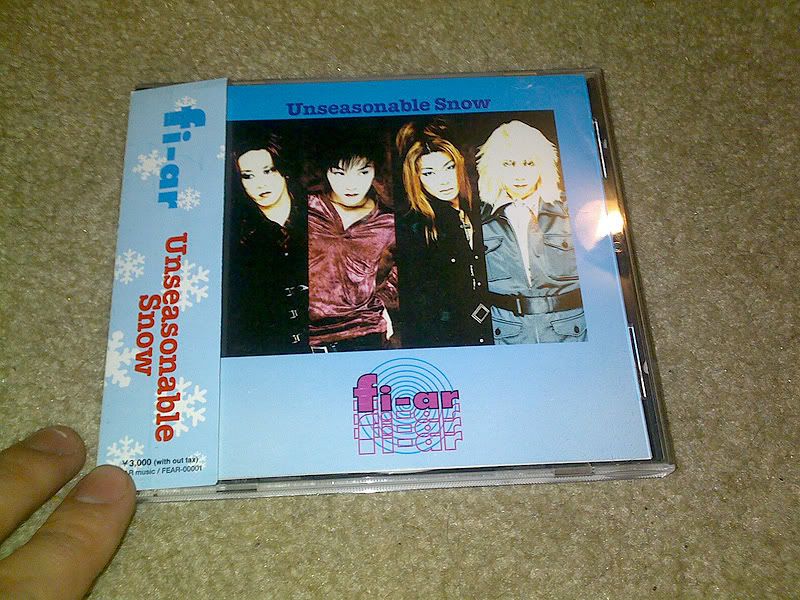 Genre: Alt Rock/Pop Rock
Released: February 25th, 1998
Region: Osaka, Japan
Label: FEAR music
Catalog #: FEAR-00001
Format: CD
tracklist
01. I Believe
02. DEAR...
03. Unseasonable Snow
04. Imitation Venus
05. ILLUSION
06. Discharge
07. Sarenade
08. INFLAME
09. NAKED MIND
10. MOONLIT
I snagged this for really cheap based on the fact that I haven't seen it ripped anywhere and the drummer(
and co-songwriter
) later joined ZXS(
and co-wrote songs like カニバルカーニバル and メビウスブルー
), a band I'm quite fond of(
which you'd know if you followed the blog! I sure love parentheses!
)
Unfortunately, I was really not into this release and I couldn't find a single track worthy of replay. Maybe it needs some relistens, I dunno. I'm glad I have it for the purpose of archiving ZXS band member history stuff, at least. Maybe one o' you guys will dig this album more than me.
Bought from an ebay seller.