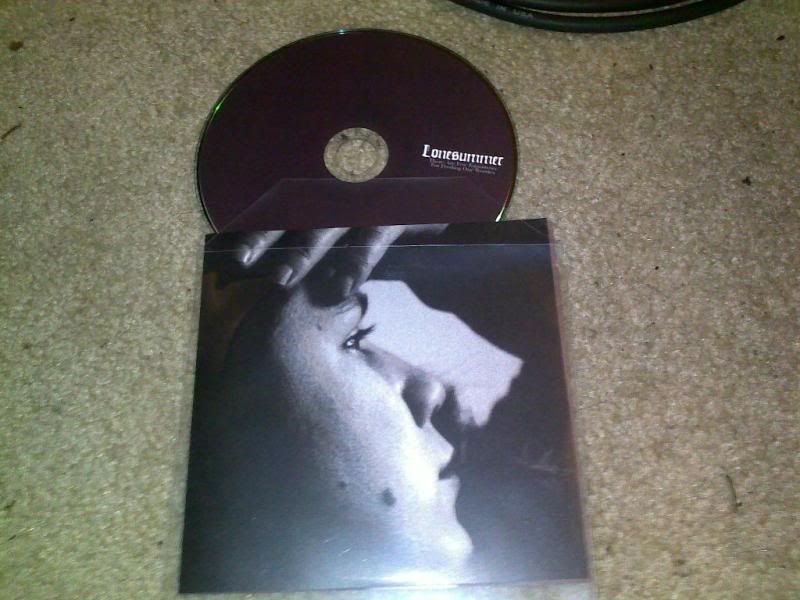 Genre: Experimental Rock/Black Metal/Shoegaze
Released: December 31st, 2011
Region: Philadelphia, PA
Label:
Music Ruins Lives
Catalog #: MRL14
Format: CD
tracklist
01. I Hope You Miss Me Now, Because I Want You To Know How Much That Hurts
02. Worries and Weariness
03.
Tobacco, Gin and Bile
04. Ghost Stories
05. All My Bitterness Is Just Regret
06.
The Sweetest of the Sweet Dreams
07.
To Make Things Good Again
08. There Are Few Tomorrows For Feeding Our Worries
09. You're Ash To Me
10. Dream Me Free
11. Clouded Eyes and Candlelights
12. Despair Will Hold A Place In My Heart, A Bigger One Than You Do
13. ...For Just One Warm Day
Lonesummer are a (
very
)lo-fi experimental post-rock & black metal band who are label mates with mine and this, their latest full length, is my favorite release of theirs so far. A passionate, noisy feast that ranges from loud, fierce and intense to sweet, poppy and upbeat. Highly recommended. Favorite tracks are probably 3, 6, and 7.
Bought from the label a couple months back.