(Mariko Takahashi - Triad)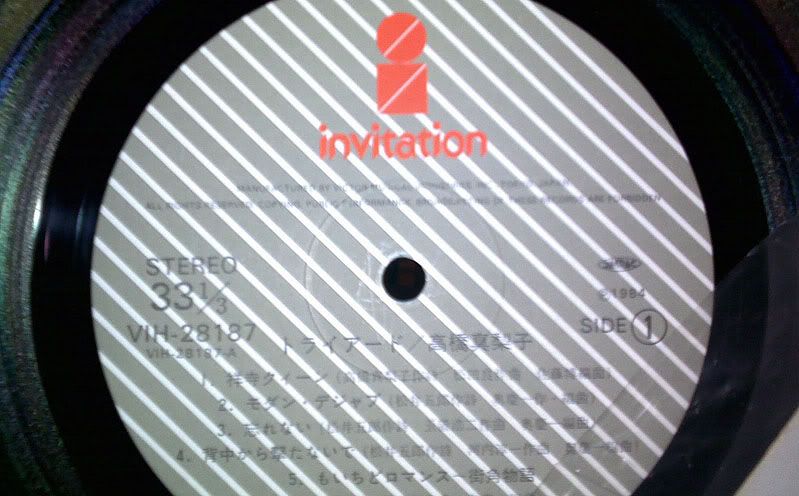 Genre: Pop
Released: September 21st, 1984
Region: Hiroshima, Japan
Label: INVITATION
Catalog #: VIH-28187
Format: 12" LP
Bitrate: 320 kbps
tracklist
A1. 祥寺クイーン
A2. モダン・デジャブ
A3. 忘れない
A4. 背中から撃たないで
A5. もいちどロマンス
B1. 桃色吐息
B2. トパーズの湖
B3. 新しい五線紙
B4. HEART
I hadn't heard of this nice lady until I picked up this LP for a dollar, but I was pleasantly surprised to hear such a beautiful voice singing over such catchy little 80's pop melodies. By far one of my favorite recent purchases.
Apparently this is her 9th full album, and that she has at least 30 more, her most recent came out in '08 and her earliest in '79. I'm definitely gonna look into her other stuff, at least from this era.
Bought from Amoeba Music.