(Junichi Inagaki - EDGE OF TIME)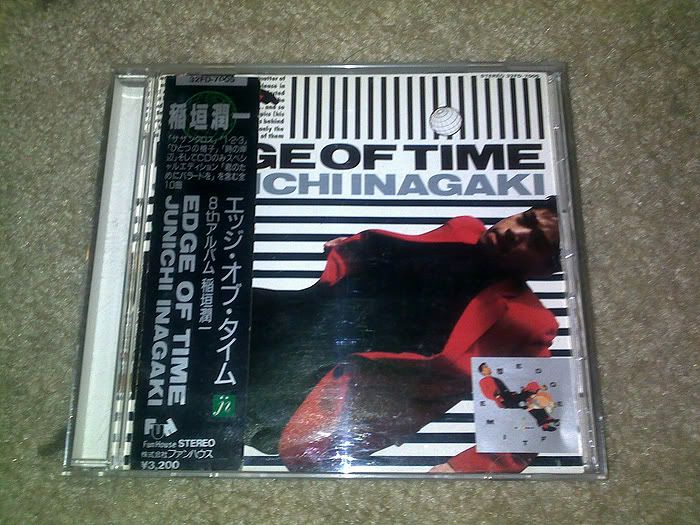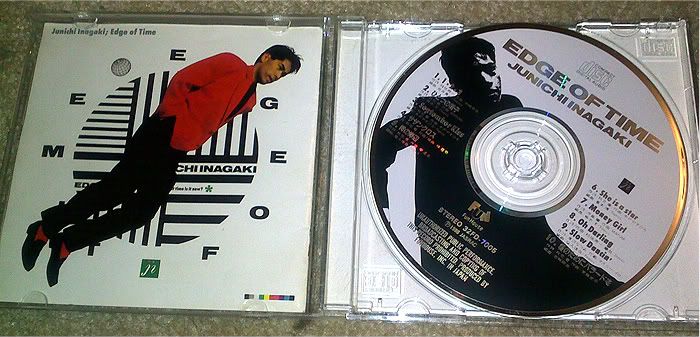 Genre: Pop
Released: April 25th, 1988
Region: Japan
Label: FUN HOUSE
Catalog #: 32FD-7005
Format: CD
tracklist
01.
1・2・3
02. ひとつの椅子
03. September Kiss
04. サザンクロス
05. 時の岸辺
06. She is a star
07. Money Girl
08. Oh Darling
09. Slow Dancin'
10. 君のためにバラードを
Smooth, radio-friendly crooner pop from a singer/sometimes songwriter with a cool voice. Track 1 is easily one of my ABSOLUTE FAVORITE pop songs to come out of Japan from that decade. Infectious and classy.
Junichi Inagaki was pretty well-loved in Japan around the 80's and early 90's and he's put out
some
fantastic
singles
. This isn't his best, but it's great nonetheless and I recommend giving it a spin.
Bought from a seller on eBay.